A couple of years ago I bought a few plain wood photo frames from Ikea. They were totally boring and needed to be decorated, but I just didn't know what to do with them. And I have never been the kind of girl to have mountains of photographs of me and my man Trent around the house. But then I had a baby girl which led to thousands of pics of her, and then a light turned on in my head. Lots of baby photos... frames just waiting to be decorated... HUZZAH! I can finally use the ugly frames and do some painting at the same time! I have a few pics of the nearly finished project, but I am not certain if I am going to add anything else to them yet.
I found some small letters at Spotlight and decided to join the frames together with her name.
I wanted to do something pretty but not too babyish. Using acrylic paints I chose to go with three different background colours, then I painted on a pattern over the top. I dry brushed some metallic paints over the top of that just to try and make the pattern sit more in the background. Then I went with a flower detail on the edges of the frames.
The whole structure is not quite strong enough so the frames will have to be reinforced in some way, maybe with some balsa wood or something.
.
This is the flower detail up close.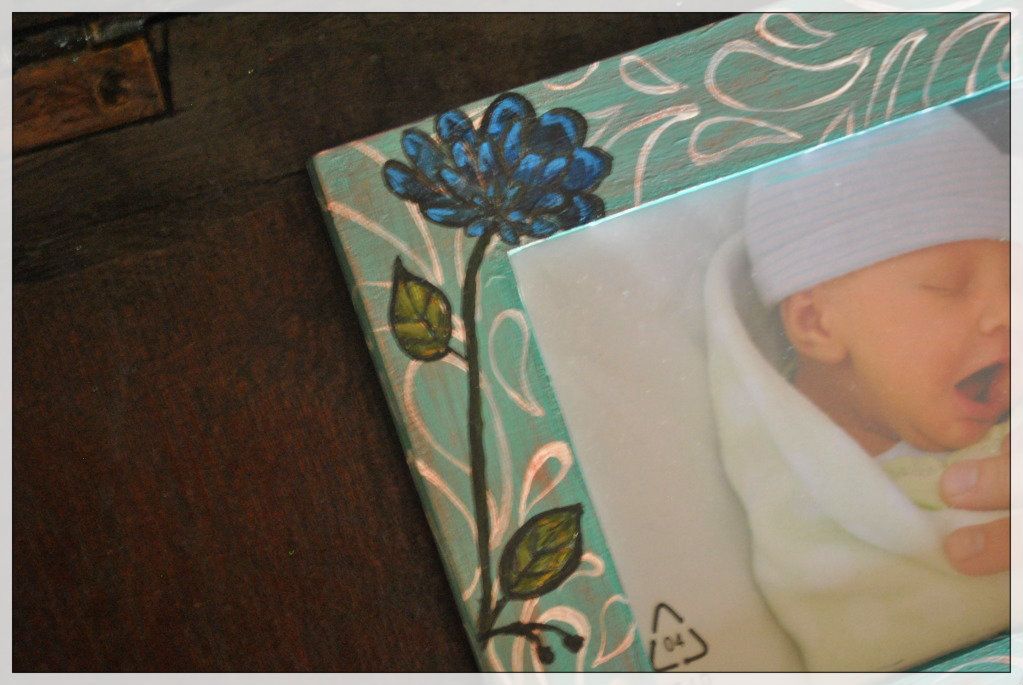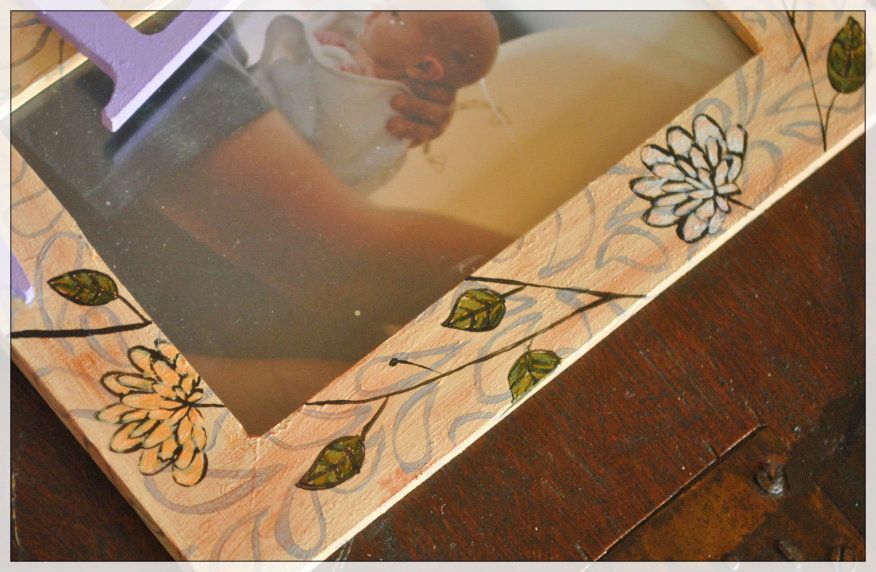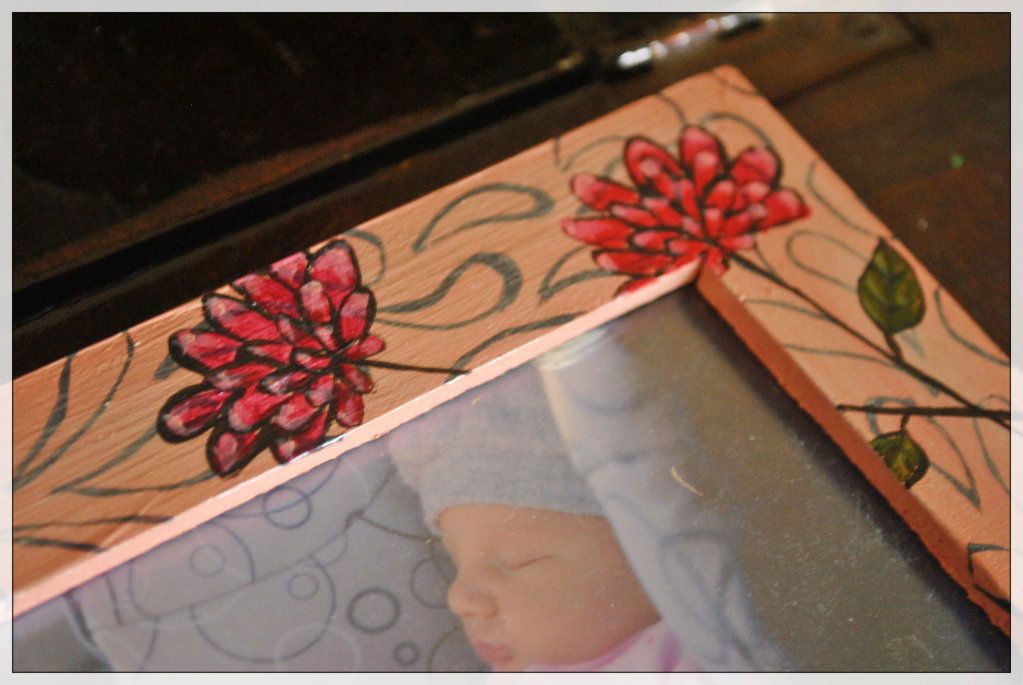 I feel like something is missing, maybe a 3D flower somewhere - I'd love to hear your thoughts :)